The Disruptive Disorderly Ruckus-Filled Senate Hearing Today on Justice Kavanaug
Sat, Sep 22nd, 2018 6:43:10 pm
The Disruptive Disorderly Ruckus-Filled Senate Hearing Today on Justice Kavanaugh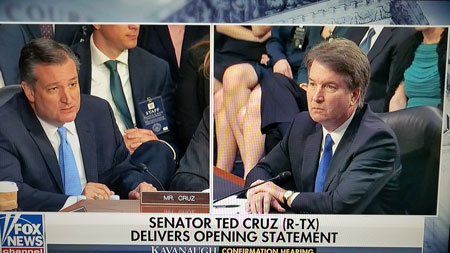 An excellent presentation today by Senator Ted Cruz of Texas at the confirmation hearing for Justice Kavanaugh. He reminded the committee and the viewers that with the open seat on the Supreme Court during the 2016 Election, it was the first time in 60 years that the American people were not only voting for a President, they were voting for the type of justice they would want to sit on the Supreme Court. They chose Donald Trump and they chose the conservative justices that he would appoint. The Ohio Christian Alliance supports Justice Brett Kavanaugh for the U.S. Supreme Court.
Today, the Democrats who oppose President Trump's nominee to the U.S. Supreme Court, Justice Brett Kavanaugh, and their liberal activist allies, orchestrated a stunt protest in the U.S. Senate hearing on the confirmation of U.S. Supreme Court nominee Justice Kavanaugh. Chairman of the committee, Chuck Grassley of Iowa, attempted to keep order, but was immediately interrupted numerous times during his opening statement of the committee.
OCA President Chris Long made the following statement in regard to today's hearing, "The incivility of the political Left reached new lows today in the U.S. Senate hearing for Justice Brett Kavanaugh. Never before has the American public witnessed such disregard for the Senate chamber and the committee process. Outburst after outburst was heard from the audience from activists who had come to the hearing with the intent purpose of disrupting and causing a ruckus. Nearly two dozen protesters were escorted eventually from the hearing by Capitol police. Equally disturbing were the Democratic members of the U.S. Senate Judiciary Committee who time and again broke with protocol, interrupting fellow members and disregarding the Chairman's point of order. Their efforts to stall and delay did not succeed. The other members were eventually able to express their support for Justice Kavanaugh, and before day's end the nominee was able to present his opening statement."
Please join with us in praying for the continuation of these hearings that will take place for the next several days. It is the belief of the Ohio Christian Alliance that Justice Kavanaugh will be an excellent Constitutional jurist.  Read on ..
---
A Statement on the ECOT school closer crisis.
Sun, Feb 4th, 2018 8:31:28 am
A Statement from the Ohio Christian Alliance:
"On Thursday when the ODE (Ohio Department of Education) turned down the latest offer of restructured payments by ECOT school, they all but set in motion the immediate closure of the online institution ECOT schools. In doing so, they put in jeopardy the 12,000 students currently enrolled in the school. The magnitude of this decision is equivalent to a major Ohio school district being forced to close in the middle of the school year. State superintendent Paolo DeMaria and his administration had no contingency plan for these students. Parents and students are now scrambling to find other schools to enter, including the 2,287 seniors. This crisis could have been averted by the ODE and the Kasich administration. Their failure to provide a workable solution that would have at least finished the school year for ECOT and its students, is in our opinion gross incompetence and negligent. We would hope that this decision was not made for political purposes. That would be unconscionable as it is affecting so many school children who depend on this online Ohio school for their continuing education. We would hope that the legislature would act quickly to remedy this situation."
We agree with the following Statement by State Representative Andrew Brenner Chairman, Ohio House Education & Career Readiness Committee.
"This could have been avoided had the department of education set up a payment plan that would have allowed the students to finish the school year at ECOT. I warned the Department of this months ago, so their lack of consideration makes me concerned about the long-term ramifications of School choice in Ohio. Since ECOT is now closing the Ohio Department of Education has the responsibility to make sure all 12,000 kids are quickly and properly placed into alternative situations." Read on ..
---
The following letter was written to the morning hosts of WCRF Radio in Cleveland in relation to President Trump's immigration policy and the refugee issue.
Fri, Feb 10th, 2017 9:59:53 am
Brian and Kathleen:
I happened to catch your program on Friday and Monday mornings when you were discussing the President's executive order on immigration. Several issues come to mind. The President has the responsibility of protecting the citizens of the United States. It was with this in mind that he enacted this order on immigration. As President, he is not alone; his predecessors did similarly. President Obama enacted a six-month ban on Iraqi immigrants in 2011. President Carter also enacted a ban, as did Presidents Bush and Clinton. You probably have seen the video online of President Clinton in his 1996 State of the Union address, underscoring the reasons why he was enacting restrictions on immigration from some countries, given the security threat.
The hysteria over the last few days is seeded mostly in political opposition to President Trump and his administration. He has every reason to take a time out by putting restrictions in place until a better vetting process can be implemented. Our organization has worked with Senator Rob Portman and other members of the U.S. Senate to seek relief and aid to the refugees in Northern Iraq, primarily Iraqi Christians that have had to flee the terror army ISIS that invaded in early August of 2014. What is frustrating is that the Obama Administration would not open a visa processing center in Erbil, close to where these refugees were seeking refuge in Kurdish territory. We have worked closely with the Chaldean Christian community here in America to send aid and support and draw attention to the plight of these refugees who have had to flee the terror army ISIS. Most of them have fled the Mosul area, a city the size of Columbus, Ohio, originally with 600,000 residents. A large Christian population was there when ISIS invaded and announced the caliphate. There was a great inequity during the Obama Administration of the amount of Christians who certainly met the criteria of refugee status and were being persecuted in their homelands but yet were denied.
Here are the numbers – The Obama administration resettled 13,210 Syrian refugees into the United States in 2016 — an increase of 675 percent over the same 10 month period in 2015.
Of those, 13,100 (99.1 percent) are Muslims — 12,966 Sunnis, 24 Shi'a, and 110 other Muslims — and 77 (0.5 percent) are Christians. Another 24 (0.18 percent) are Yazidis. It is well known that the Obama administration would not give deference to Christians that were being persecuted in any of the affected countries. In fact, when France offered to take in 5,000 refugees from Iraq in August of 2014, the Obama administration blocked members of the European Union from taking in refugees from Iraq. It was never explained why this was happening. Our organization worked closely with the Chaldean Christian community in Greater Detroit and with Senator Portman's office, attempting to get an answer from the Obama Administration for their reasoning, only to be met with frustration. The major media did not care. Consequently, it did not come up as a topic of discussion on talk shows like yours.
President Trump has emphasized that he will indeed help Christians that are being persecuted.
One other item, and I must emphasize this – it was repeated by Kathleen and by Matthew Sorenson of World Relief that no refugees have ever committed a terrorist attack against Americans. That is not the case. Most recently, and close to home here in Ohio, the Ohio State University knife attack on eleven Americans was carried out by a Somalian refugee. The San Bernadino attackers, Farook and Malik, were Muslims who came in on visas, but Malik falsified her form; she didn't want it to be known that her family had ties to known terrorist groups in Pakistan. More vigorous vetting may have discovered that she had falsified her form.
I would be happy to be a guest on your program to discuss further the plight of Iraqi Christians and what can be done on their behalf in the new Administration.
Christopher R. Long
President, Ohio Christian Alliance
---
We are fighting a technological war as conservatives.
Thu, Aug 18th, 2016 1:24:03 am
We are fighting a technological war as conservatives. Elections have consequences. The radical Left knows this. And that's why they are all in to push the election towards their candidates. with their liberal so-called progressive agendas. If we are to match their efforts, we must double our efforts. There is no substitute for boots on the ground. To take territory, you must have people willing to volunteer hours to register and educate voters on the issues. That's what we do at the Ohio Christian Alliance. Our success over the years is due in large part to an army of unsung heroes - our volunteers who care deeply about this country and its future, for their children and grandchildren. Much is at stake in this election. If we are going to change course, it means we must engage now. Ohio is a battleground state, so the battle is being fought right here. God bless you, all of our volunteers.  Read on ..
---
And now a word on this Memorial Day Weekend.
Mon, May 30th, 2016 8:50:47 am
And now a word on this Memorial Day Weekend. Regarding Mr. Obama's visit to Hiroshima, Japan, and his comments that have outraged many veterans and families of veterans: He continues to disrespect, insult, and humiliate American veterans of war and their families while parading as our Chief Executive. I do not expect the majority of the millenial generation to understand, as they have been denied proper education in the majority of the public schools the true history of WWII, Korea, and Vietnam. They have been taught to hate America. They have not been taught the best of our nation and all the good things that she stands for. So, for them, it is no big deal for Mr. Obama to do what he has done. And that is where the challenge lies going forward. The older veterans themselves, WWII and Korean veterans, are passing away at an alarming rate, and with them their stories and testimonials. Who will recount their record in defense of freedom in the face of tyranny? Education is the key. Cherish, promote, and defend accurate history. I am going to dedicate time and resources to the completion of the WWII Memorial Prayer Act that adds FDR's D-Day Landing Prayer at the WWII Memorial in Washington, D.C. The project is being slow-walked through the bureaucracy of Washington, as I feared it might. Pray for me and those who will be working with us for the prayer's placement so that future generations can read and understand why the veterans fought and why they died for freedom.  War Crimes of Imperial Japan: A Lesson In Moral Equivalence for Mr. Obama

Chris Long
OCA President Read on ..
---
Prayerless State of the State Address
Thu, Apr 14th, 2016 11:42:09 pm
Prayerless State of the State Address
In a major breach of protocol, the State of the State Address by Governor Kasich before a joint session of the Ohio General Assembly in Marietta last week, did not open with a prayer from the clergy. OCA President Chris Long who was in attendance recounted, "There was a call to order by the Speaker of the House and Senate President, a call to quorum, the presentation of colors by the Honor Guard, and then the Senate President looked down at his notes as to what was next on the program. He seemed to pause as to wonder if they had forgotten something. He then announced Governor Kasich, who walked down the aisle to the stage with members of his cabinet. He greeted the audience, delivered his speech, there was the retirement of colors, and the conclusion of the assembly. What stood out to me and other attendees was the major omission of the opening prayer. This State of the State was held in Marietta in observance of the city's 228th birthday as the first chartered settlement of the Northwest Territory. Article 3 of The Northwest Ordinance states, "Religion, morality, and knowledge, being necessary to good government and the happiness of mankind..." Given the occasion and setting, it was especially bothersome that prayer was left out.
Since our nation's founding, prayer has been offered before the Continental Congress, the U.S. Congress, and in all 50 states of the union throughout our 240-year history. Prayer and divine guidance has been sought by our elected officials at the opening of each assembly. Before every Ohio House and Senate Session, prayer is offered by a visiting clergy member who has been invited by an elected official of that district for the purpose of offering the prayer.
I began to ask House and Senate Leadership why the prayer was omitted from the program. No one had an immediate answer, and we are still waiting for a response. We also phoned the Governor's Director of Legislative Affairs, Merle Madrid. He has not returned our calls. Since Governor Kasich chose to take the State of the State to remote locations away from Columbus, it is understood that his office has more direct involvement in the program schedule for the State of the State Address. The question of why the Governor and his people removed the prayer from the program has still not been answered, but in an environment when faith is under fire with Bibles being removed from military installations and religious freedom laws being ridiculed by the Governor as unnecessary, it makes one wonder why he now thinks that prayer is unnecessary. We would be interested to hear the Governor's reason for the removal of the opening prayer at his State of the State address." Read on ..
---
War on Christmas is a War on Religious Liberties
Sat, Jan 3rd, 2015 12:48:51 pm
The following opinion piece was posted in the Cleveland Plain Dealer on December 21, 2014
The war on Christmas is underway once again this year as the American Atheists have launched a multi-city billboard campaign attacking Christmas and religious faith. Atheist legal groups such as the Freedom From Religion Foundation, the ACLU, and People for the American Way believe it is open season to attack public expression of faith with their relentless lawsuits and letter campaigns of intimidation to city officials, school districts and public institutions. Continuing the tradition of their predecessors in earlier decades starting in the '60's, they won't rest until every expression of religious content is wiped from the public square, whether it's a football team that prays before the game, a city council that seeks divine guidance, or a Ten Commandments marker on public property. Even peaceful nativity scenes are targeted. Their motivation? It is not tolerance, but intolerance of those who hold a religious belief that is contrary to their atheist views. CLICK HERE FOR FULL ARTICLE! Read on ..
---
"We hold these truths to be self-evident, that all men are created equal, and they are endowed by their Creator with certain unalienable Rights, that among these are Life, Liberty and the pursuit of Happiness." Declaration of Independence
Fri, Jul 5th, 2013 10:58:57 pm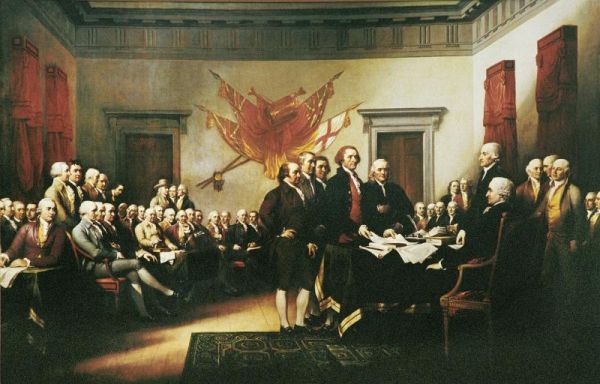 In response to SB 165, The Founding of America Documents Bill Curriculum that Ohio Christian Alliance championed and that Governor Kasich signed into law last year, Ohio Secretary of State Jon Husted has launched a website to help Ohioans learn about our founding documents. OCA offered advice for this website launch. We appreciate Secretary Husted's support of educating the public on our American founding documents. Check out the website and take the Ohio quiz. This is a great resource for students, as well. I will be attending the state school board meeting next week to get an update on the implementation of SB 165, The Founding of America Documents Curriculum. Here is a link to the new Ohio Founding Fathers website launched by Ohio S.O.S. Jon Husted.
---
Governor, we want to hear what you have to say; we just want to hear it at the Ohio Statehouse.
Mon, Feb 18th, 2013 8:49:16 am
Governor, we want to hear what you have to say; we just want to hear it at the Ohio Statehouse. 

In case you are not aware, Governor Kasich is for the second time in his administration giving the State of the State Address at an off-site location other than The Ohio Statehouse. This time it will be in Lima, Ohio.  Last year, the Governor gave his State of the State in Steubenville, and rumor has it that it is his intent to continue to hold his State of the State Address in different locations around the State of Ohio throughout his term in office.
Let's consider what the State of the State Address is.  It is the Governor's reporting to the members of the General Assembly and to the citizens of Ohio what is the current fiscal and general well-being of the State of Ohio, along with his recommendations. 
The idea of holding this Constitutionally mandated address to the Ohio General Assembly in a place other than the centrally located Ohio Statehouse hearkens back to the original complaint of our founders to King George of England when, in the Declaration of Independence, among the list of grievances in which they stated their act of independence, was, and I quote, "He has called together legislative bodies at places unusual, uncomfortable, and distant from the depository of their public records, and for the sole purpose of fatiguing them into compliance with his measures."
Though The Ohio Constitution is not specific as to the location where the General Assembly is to convene for the Governor's State of the State address, it has been held with continued tradition at The Ohio Statehouse, in which the people of Ohio, through their precious tax dollars, have invested over the years for its upkeep and for the maintenance of state government.
The State of the State Address is a Constitutional mandate under Article 3, Section 7, which reads, "Governor's annual message to General Assembly; Recommendations for legislation.  He shall communicate at every session, by message, to the General Assembly, the condition of the state, and recommend such measures as he shall deem expedient."
The people of Ohio are waiting with anticipation to hear what Governor Kasich has to say on Tuesday.  As the Governor has introduced the most comprehensive and complex change in State Government in nearly a generation, this important message that he is delivering deserves the fullest attention that can be afforded. But, for the purposes of best communicating and having the State of the State Address heard and received, there is no better venue than that of The Ohio Statehouse in which the people of Ohio have invested their treasure and resources. It is centrally located, making it convenient for all duly elected representatives to easily make the journey and accommodations to attend the Assembly. 
Our prayers and best wishes are for Governor Kasich and for the members of the Ohio General Assembly as they navigate through these challenging times for our state and nation. 
Governor, we are all ears to hear what you have to say in your address. Next year, though, let's hear it from The Ohio Statehouse.    

Submitted by Chris Long, President of Ohio Christian Alliance Read on ..
---
They Gathered in The City of Brotherly Love at the Headwaters of Our Nation's Founding
Sat, Oct 6th, 2012 6:40:48 am
They Gathered in The City of Brotherly Love at the Headwaters of Our Nation's Founding. They came by the thousands to the plaza of Independence Hall to pray for America in the city in which George Whitefield, the preacher-evangelist of the Great Awakening preached to thousands in the birth of America's spiritual awakening.  Those on Friday and Saturday who gathered prayed, repented, sang, and interceded for America's rebirth, an event title "America for Jesus".
Now, for us across America, a call has gone out for forty days of prayer and fasting before the November 6th Election.  It has already begun.  Join us in praying and fasting for America for the next  37 days. The Scriptures declare in II Cronicles 7:14, "If my people, which are called by name, shall humble themselves and pray, and seek my face, and turn from their wicked ways, then will I hear from heaven, and will forgive their sin, and will heal their land."
"Come now, and let us reason together, saith the Lord:  though your sins be as scarlet, they shall be as white as snow; though they be red like crimson, they shall be as wool." Isaiah 1:18
"Let us search and try our ways, and turn again to the Lord.  Let us lift up our heart with our hands unto God in the heavens." Lamentations 3:40 & 41
Patrick Henry stated, "It cannot be emphasized too often or too strongly. This great nation was not founded by religionists, but by Christians. Not on religion, but on the Gospel of Jesus Christ."
"Our Constitution was made only for a moral and religious people. It is wholly inadequate for the governance of any other."   - John Adams
"When America ceases to be a nation under God, it will be a nation gone under."  - Ronald Reagan
Join us in praying for the saving of the American Republic.
- OCA President Chris Long Read on ..
---
Ohio the Battleground State!
Thu, Sep 27th, 2012 2:01:59 am
Interviewed with the Japanese press today who are here in Ohio covering the election. I remember in 2004 ABC of Australia came and did a story on battleground Ohio. it was an hour-long documentary and was broadcast a week or two before the election of 2004. Their conclusion was that Ohio was going for Bush.  Reporters who do the hard work and get the story right have an accurate view of how things are developing on the ground in an election.  It will be interesting to read what this group says about Ohio.  My guess is they're going to say it is razor thin.  Ohio is a toss-up and could go either way.  No Republican has ever won the White House without winning Ohio.  It remains to be seen how things will develop in the next several weeks.  Early voting begins October 2nd.  It should be very interesting. Read on ..
---
Teach Your Children Well About This Republic
Sun, Apr 1st, 2012 5:46:47 pm
Teach Your Children Well About This Republic!
On Friday, March 30th, Governor Kasich signed into the law the Founding of America Documents Bill, S.B. 165.  The Ohio Christian Alliance, with other conservative groups, has been working for the past ten years for the passage of this legislation that will require Ohio schools to instruct the students in the founding documents of this republic, namely The Declaration of Independence, The U.S. Constitution with an emphasis on The Bill of Rights, the Federalist and Anti-Federalist Papers, The Ohio Constitution, and The Northwest Ordinance....more Read on ..
---
A still, small voice."
Mon, Sep 5th, 2011 1:12:54 pm
Washington experienced an earthquake and a hurricane. It reminds me of the scripture from I Kings chapter 19, "The Lord was not in the earthquake or in the wind or in the fire, but in a still, small voice." Would that our leaders in Washington would look for the Providential guidance as our Founders did of old. Read on ..
---
Happy Independence Day!
Thu, Jul 7th, 2011 1:47:23 pm
President John Adams stated, "The Declaration of Independence will be the most memorable epoch in the history of America. I am apt to believe that it will be celebrated by succeeding generations as the great anniversary festival. It ought to be commemorated as the day of deliverance, by solemn acts of devotion to God Almighty. It ought to be celebrated with pomp and parade, with shows, games, sports, guns, bells, bonfires and illuminations, from one end of the continent to the other, from this time forward for evermore." Happy Independence Day! Read on ..
---
What's wrong with this picture?
Fri, Jun 17th, 2011 3:12:15 pm
What's wrong with this picture? When Chaplain Klingenschmidtt simply led prayer in his uniform, praying in Jesus' name at the White House, superiors sought for his court martial. Here, homosexual activitists chain themselves to the White House fence. Were they ever prosecuted? There is clearly a double standard. As Christians, we need to stand up for our rights to pray in Jesus' name and to stand for our biblical view. If this ban is lifted, Christians in the military will suffer persecution. OCA will be there to defend their rights. Here is a Washington Times article on the lifting of the ban on homosexuals in the military.  OCA will be surveying Presidential candidates of where they stand on homosexuals serving openly in the U.S. military.  Read on ..
---
Continue praying for the people of Japan.
Sun, Mar 13th, 2011 5:00:57 pm
Continue praying for the people of Japan and for the Gospel to be spread through humanitarian efforts. At the close of WWII, General MacArthur pled for the Christian church to send missionaries to Japan. The appeal fell on deaf ears. May we not repeat that sin again. Join me in praying for the people of Japan. Read on ..
---
The Problem with CPAC this year
Tue, Feb 15th, 2011 2:12:20 am
Rush led the first hour with his rant on CPAC.  It appears that the boycott and blowback that CPAC leadership received about the involvement of GoProud, the homosexual activist group as a co-sponsor, is causing CPAC organizers to change their mind concerning GoProud's involvement.  GoProud's spokesman  Christopher Barron was heard on weekend news programs ridiculing Cleta Mitchell as a hateful bigot. Cleta is a board member of ACU, American Conservative Union, is the chief organizer of CPAC.  The incoming chairman of ACU said that  will not be tolerated and inferred that the relationship with GoProud and CPAC is coming to an end.  If that's so, that was short-lived.    The message coming out of CPAC this year was convoluted and a publicity nightmare.  Not just social conservatives were thrown under the bus, but Indiana Governor Mitch Daniels dissed conservative talk show hosts Rush Limbuagh and Sean Hannity. Read Rush's transcript to get a complete story from yesterday's radio program. 
Read on ..
---
Sanctity of Human Life Sunday.
Sun, Jan 23rd, 2011 6:01:10 am
I will praise thee; for I am fearfully and wonderfully made: marvellous are thy works; and that my soul knoweth right well. Psalm 139:14. Today is sanctity of Human Life Sunday. Join us in advocating for the life of the unborn innocent! Read on ..
---
An Historical Week Starts Monday With The Swearing In Of The New Members Of The Ohio House and U.S. Congress
Sun, Jan 2nd, 2011 1:07:46 pm
Monday begins what will prove to be an historical week with the swearing in of the new members of 129th Ohio General Assembly, and in Washington, the swearing in of the 112th U.S. Congress.   For Ohio, it will have special significance, for only the second time in our state's history will one of Ohio's Congressmen serve as Speaker of the U.S. House of Representatives.  John Boehner of Ohio's 8th District will be sworn in as the Speaker of the 112th Congress.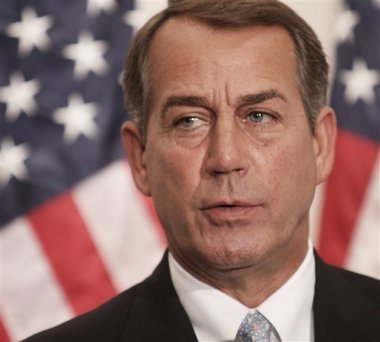 It will be my distinct honor as president of the Ohio Christian Alliance to be present for the swearing in of the 112th Congress.  Having spoken to several legislators following the election, there is a keen sense of awareness that the task that lies before members of the U.S. Congress and the Ohio House is a daunting task.  These elected officials are keenly aware that the people that elected them are entrusting them to make changes to the way Congress in recent years has operated.  Runaway spending, driving up our national debt, and legislation loaded with earmarks is a way of life that has to come to an end.  Business as usual in Washington and Columbus can no longer be tolerated.  Newly-elected Ohio legislators understand the severity of the state's $10 billion budget deficit, and newly-elected Congressional members are gravely aware of the trillions of dollars of debt that the nation is currently facing, perceiving all too well that a new direction is required.
It is encouraging to see that there are those who are beginning terms of office with the idea of serving the interest of our state and nation, not the longevity of their political careers.  These men and women will need our prayers and our voices of support and criticism when warranted.  Not much time  remains before serious consequences of the problems facing our nation begin to formulate for the long forseeable future.
I am reminded of the words of President Abraham Lincoln in his message to Congress in 1862,
The dogmas of the quiet past, are inadequate to the stormy present. The occasion is piled high with difficulty, and we must rise with the occasion. As our case is new, so we must think anew, and act anew. We must disenthrall ourselves, and then we shall save our country.

Fellow-citizens, we cannot escape history. We of this Congress and this administration, will be remembered in spite of ourselves. No personal significance, or insignificance, can spare one or another of us. The fiery trial through which we pass, will light us down, in honor or dishonor, to the latest generation.

 
Read on ..
---
A Preacher Historian Passes - Rev. Peter Marshall
Tue, Dec 28th, 2010 2:48:28 pm

I just discovered today while visiting Peter Marshall's website that he died suddenly at the age of 70 in September of this year.  His book The Light and the Glory, published in 1977, was instrumental in developing my views of our godly American heritage, and along with the writings of Francis Schaffer, helped early to develop my Christian world view.  He will be greatly missed.  The concern I have today is that the preachers who spoke the uncompromising word of God with a warning to the American people are passing from the scene with no replacements.  Woe unto that generation that has no one to warn them.  Who will replace the Jerry Falwell's, the D. James Kennedy's, the Adrian Rogers', and the Peter Marshall's of our day? Not this new seeker sensitive, mod, trendy contemporary group where the mention of sin has been omitted from the pulpit.  We must pray that God will raise up younger men who will sound the clarion call and will be studied in the history of this nation and of the Scriptures.  I have included some links to Reverend Peter Marshall's books and audio clips of some of his sermons.  Ohio Christian Alliance will be purchasing these books and making them available to a new generation of young conservatives.  
Read on ..
---