Sat, Oct 6th, 2018 4:27:00 pm


Justice Kavanaugh Has Been Confirmed and Civility has Prevailed

October 6, 2018

Ohio Christian Alliance President Chris Long made the following statement today regarding the confirmation of Justice Brett Kavanaugh to the U.S. Supreme Court:

 "After a long and arduous confirmation process, the United States Senate today confirmed Brett Kavanaugh as the next associate Justice of the U.S. Supreme Court.  Justice Kavanaugh brings a wealth of judicial experience and knowledge to the Court. Today, the U.S. Senate members who voted to confirm Justice Kavanaugh took a courageous and meaningful stance. They were not only voting for the next justice of the Supreme Court, but they were also casting a vote for the civil, constitutional confirmation process that the United States Senate Chamber is constitutionally bound to conduct.

We want to thank all our member supporters for their continuous prayer for the Kavanaugh family and for our U.S. Senators during this process.

In the face of incivility and at times a spirit of anarchy from those on the Left who opposed Justice Kavanaugh for the bench, a higher moral civil response prevailed. We would like to specifically thank Senator Rob Portman from Ohio who cast a vote in the affirmative for Justice Kavanaugh's confirmation."
---
Tue, Sep 25th, 2018 10:04:00 am


 If we cower and drawback, we will lose this fight. But, if we pray, we can seize the day.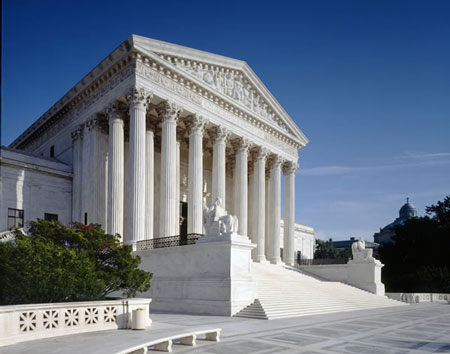 As you are aware, much is at stake this week in the U.S. Senate Judiciary Committee, as a high profile hearing will take place we are now told, on Thursday September 27th, on the confirmation hearing on Justice Brett Kavanaugh. The eleventh hour accusation in a letter that was presented to the media by California Senator Diane Feinstein has delayed the committee vote and Senate confirmation of Justice Brett Kavanaugh. Republican Senators complain that they have not seen the unredacted letter that Senator Feinstein produced only after the hearings were concluded. She states that she was in possession of the letter for two months. Much has been made in the media of Christine Blasey Ford's accusation against Brett Kavenaugh. He has released a brief statement categorically denying the charge and states he was not at the location at which she says the incident took place 36 years ago. In a back and forth maneuvering through her attorney and Chairman Senator Grassley, Ms. Ford, we are told, will now testify before the committee. Other information has come forward from other news sources that you may have not heard of, as the mainstream media has not provided this information. Here is a statement that was made on the Ohio Christian Alliance Facebook page this weekend.
---
Fri, Sep 21st, 2018 10:13:00 am


     VOTE NO!
 Issue 1
PROTECT OHIO
Five Reasons Issue 1 Must Be Defeated
Issue 1 on the November ballot, funded by George Soros and Facebook billionaire Mark Zuckerberg, purports to be about getting treatment for drug users. But it's much more than that.
It will also reduce even major drug possession offenses to the equivalent of traffic violations, it usurps the power and flexibility of Ohio's judges and drug courts, it will levy huge costs on our counties with no funds to pay them, and it will endanger our families and children by flooding our streets with drugs – all at a time when opioid deaths in Ohio are exceeding the death toll from the Vietnam War. Issue 1 is a danger to Ohio.
 

Here is what Issue 1 really does, and why it must be defeated:
REASON
No. 1
Issue 1 makes possession of any amount of deadly drugs nothing more than a misdemeanor, and forbids jail sentencing for the first two offenses, no matter what quantities of drugs are involved.
---
Wed, Sep 19th, 2018 10:20:00 am


 Three weeks left for a Voter Registration Sunday at Your Church!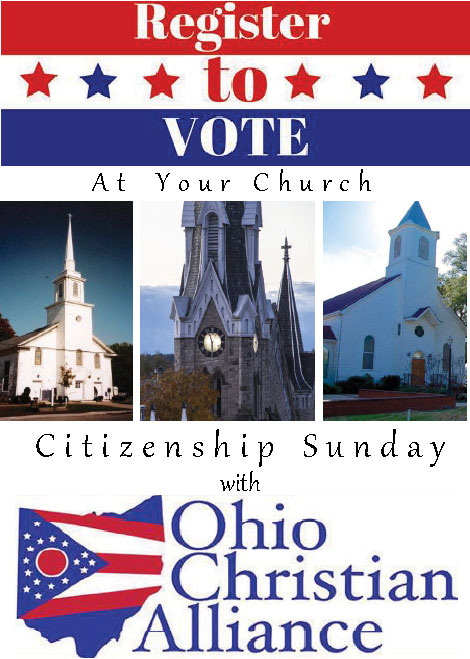 Conduct a successful Citizenship Sunday voter registration effort at your church. The Ohio Christian Alliance has provided helpful material. Click and print the Citizenship Sunday packet.
It includes a voter registration form, an application for absentee ballot, and a voter guide request form indicating how many voter guides you will need for your congregation.
You may have also received the material in the mail. The Ohio Christian Alliance is pleased to provide this information as a service to Ohio churches. Encourage your congregation to register and vote their values.
If you or your staff have questions you can CONTACT US HERE!    
---
Mon, Sep 17th, 2018 10:27:00 am


A Tribute to Roger Beckett Executive Director of the Ashbrook Center- A True Patriot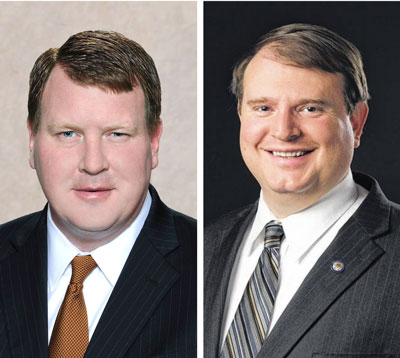 CLICK HERE TO HEAR THE BROADCAST!
This past week, the Ashbrook family lost their Executive Director, as Roger Beckett passed away unexpectedly from a sudden illness. On this broadcast, we pay tribute to Roger's love of the U.S. Constitution and our founding documents, as we replay an encore presentation of his interview during Constitution Week of 2016. 
Joining me on the program to pay tribute is State Senate President Larry Obhof. Senator Obhof was a close friend of Roger and his family, and he speaks of the ongoing mission of the Ashbrook Center. Please join us in praying for the Beckett family and the students of the Ashbrook Center. 
---
Sun, Sep 16th, 2018 11:44:00 am



Join Us As We Celebrate Constitution Day!
---
Sat, Mar 31st, 2018 12:47:00 am

Who hath believed our report?
---
Thu, Mar 15th, 2018 12:22:00 pm


Standing With Israel - Pastors Observe First-Hand How God Has Blessed the Land of Israel on CUFI Tour!
---
Fri, Mar 2nd, 2018 8:33:00 am


News in Focus from Capitol Hill With Congressman Jim Jordan on the FISA Warrant Investigation
---
Sat, Feb 24th, 2018 9:54:00 pm


Spring Freedom Banquet April 19 Featuring Chad Connelly, Former Faith Outreach Director of the RNC
---
Thu, Feb 22nd, 2018 9:56:00 am


Tribute to Dr. Billy Graham from ministers across the nation
---
Tue, Feb 20th, 2018 10:44:00 pm


Oppose HB 512
Oppose Removing Transparency from Ohio's State Education System
---
Sun, Feb 18th, 2018 9:17:00 pm


OCA Weekly Report for Sunday, February 18
---
Thu, Feb 15th, 2018 1:14:00 pm


Spotlight On-Air Candidate Forum with U.S. Senate Candidate Jim Renacci and Matt Lynch, Candidate for 11th District Court of Appeals
---
Mon, Feb 12th, 2018 8:57:00 am


ECOT School Closure Crisis Update and action items.
---
Tue, Feb 6th, 2018 10:16:00 pm


Save the Date OCA Spring Freedom Banquet April 19
---
Sat, Feb 3rd, 2018 4:08:00 pm


State of the Union Review with Congressman Bill Johnson and Mark Harrington
---
Tue, Jan 30th, 2018 10:35:00 pm


Action Alert on H.B. 160 LGBTQ Special Rights Bill
---
Sun, Jan 28th, 2018 9:24:00 am


Letter to Governor on the ECOT School Crisis
---
Thu, Jan 25th, 2018 8:04:00 pm


Latest on ECOT Closure News in Focus Update
---