The Asbury Revival- Is this the beginning of a major move of God in our day? 
---
Wed, Feb 22nd, 2023 3:19:34 pm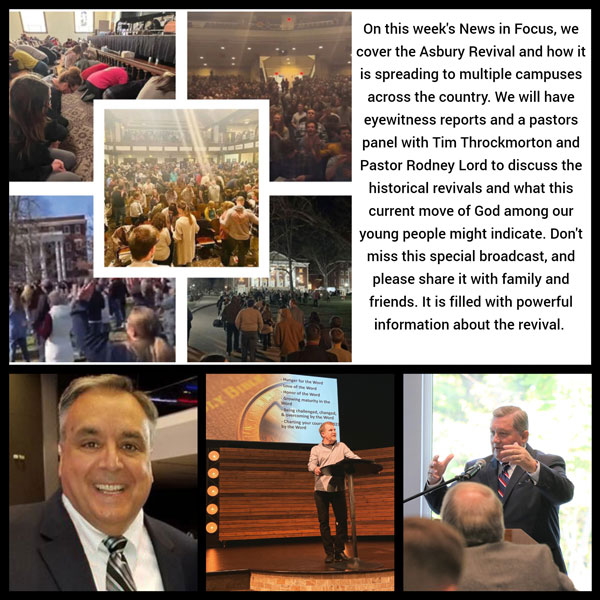 On February 8th, a regular weekly chapel service at Asbury University turned into something much more. Unscripted and unplanned, a young man began to confess his sins openly, and the whole student congregation began to pray, confess, fill the altars, and enter into worship that continued night and day for more than two weeks. The little town of  Wilmore, Kentucky of 6,000 residents was inundated with over 55,000 visitors since February 8th. People are coming from all over the country and from other nations.  
On this week's News in Focus, we cover the Asbury Revival and how it is spreading to multiple campuses across the country. We will have eyewitness reports and a pastors panel with Tim Throckmorton and Pastor Rodney Lord to discuss the historical revivals and what this current move of God among our young people might indicate. Don't miss this special broadcast, and please share it with family and friends. It is filled with powerful information about the revival. #revival #asbury #prayer 
---