Ohio Senate Passes Heartbeat Bill - Now onto the Ohio House
---
Tue, Mar 19th, 2019 11:14:36 pm
OCA Hosts Dr. Aultman Expert Witness on Heartbeat Bill
S.B. 23  in Ohio Senate Health Committee
Ohio's Heartbeat Bill, S.B. 23, received proponent testimony in the Senate Health and Human Services Committee. Dr. Kathi Aultman, Associate Scholar at the Lozier Institute, and board-certified OB/GYN and fellow of the American College of Obstetricians and Gynecologists, presented testimony in support of Ohio's Heartbeat Bill S.B. 23, sponsored by State Senator Kristina Roegner.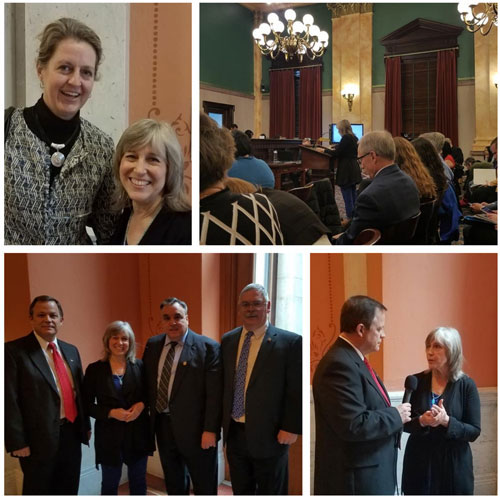 Click here to read Dr. Aultman's testimony.
Click here to read the proponent testimony of Ohio Christian Alliance. 
Here is an excerpt from Dr. Aultman's testimony on S.B. 23
"I have performed 1st trimester and 2nd trimester abortions and treated the complications of abortion. I have taken care of women and their babies throughout normal and abnormal pregnancies and treated the complications. I have had an abortion and two vaginal births.
          When I entered medical school, I believed that the availability of abortion on demand was solely an issue of women's rights. I felt no more compassion for the fetus than I did for the chick embryos I dissected in college. 
          I continued to do abortions without reservation even while pregnant, but after my delivery, I made the connection between fetus and baby. The fact that the baby was unwanted, was no longer enough justification for me to kill it.  Although I could no longer do abortions, I continued to believe that abortion was a woman's right. 
          My views changed during my practice as I saw young women who did amazingly well after deciding to keep their unplanned pregnancies, in contrast to those who were struggling with the emotional and physical complications of abortion. That wasn't consistent with the feminist rhetoric I had embraced."  Dr. Aultman M.D. 
---