Man Who Threatened State Rep on Social Media Acquitted by Judge in Clermont County
---
Thu, Mar 21st, 2019 1:08:25 pm
Breaking news: A serious threat levied against State Rep John Becker on social media ends in an acquittal by Clermont County Judge McBride. Many believe that this sends the wrong message by not protecting our public officials. John Becker is a strong conservative in the Ohio legislature.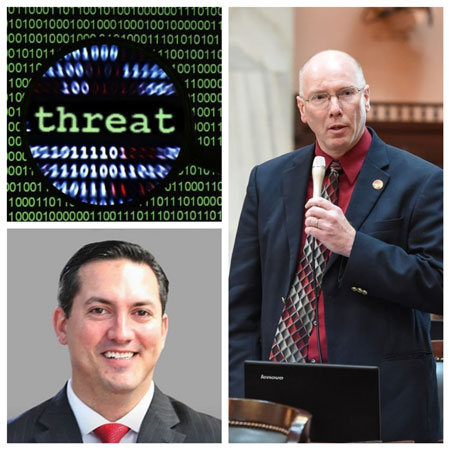 Man Who Threatened State Rep on Social Media Acquitted by Judge in Clermont County
On today's News in Focus, State Rep John Becker of Ohio's 65th District discusses the case pertaining to the serious threat that was made against him on social media when a Columbus resident, in a Facebook post, called for someone to kill the Representative.  Jacob Bragg was arrested by Columbus police last October when he wrote "someone kill this piece of sh--" with a picture of Rep John Becker.  The man then attempted to contact Rep Becker through social media, and that's when the threat became known. A grand jury in Clermont County indicted Mr. Bragg on a charge of telecommunications harassment. The case was heard on February 19th. On Tuesday, Judge Jerry McBride gave a full acquittal to Jacob Bragg, the Columbus resident who made the threat. Many believe that this sends the wrong message pertaining to the safety and security of our elected officials. Also joining the discussion is OCA legal counsel Josh Brown. 
---