HEALTH DEPARTMENT CALL LOGS HAVE BEEN OBTAINED IN A PUBLIC RECORDS REQUEST BY THE OHIO CHRISTIAN ALLIANCE DETAILING THAT HEALTH DEPARTMENTS ARE MAKING NUMEROUS CALLS TO CHURCHES ABOUT THE STATE'S FACE MASK ORDER - THE RESPONSES ARE MEANT TO INTIMIDATE PASTORS AND CHURCHES
---
Fri, Aug 14th, 2020 10:25:04 am
HEALTH DEPARTMENT CALL LOGS HAVE BEEN OBTAINED IN A PUBLIC RECORDS REQUEST BY THE OHIO CHRISTIAN ALLIANCE DETAILING THAT HEALTH DEPARTMENTS ARE MAKING NUMEROUS CALLS TO CHURCHES ABOUT THE STATE'S FACE MASK ORDER - THE RESPONSES ARE MEANT TO INTIMIDATE PASTORS AND CHURCHES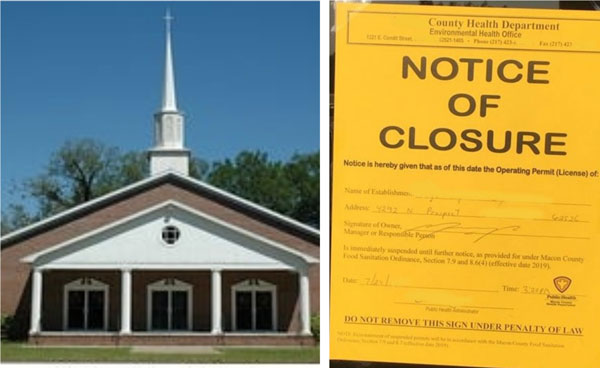 The following is a screenshot of a text message obtained by public records request between health department officials in Northeast Ohio referencing the use of a county Sheriff to accompany agents as a show of force to help enforce the face mask order. Again, this records request was in relation to the county Department of Health engagement with churches since the state's face mask order went into effect. CLICK HERE TO READ THE CALL LOGS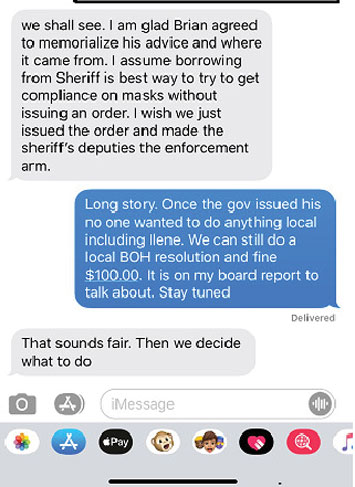 The Ohio Christian Alliance is in the process of making records requests in other counties, as we have received multiple reports from churches that county boards of health have been calling churches with intimidation and threats of fines and closure for noncompliance. Here is a link to a report out of California in which a court ordered a church closed due to noncompliance with the state's COVID-19 restrictions.
The Ohio Christian Alliance and its network of churches, staff, and volunteers, are going to stay on top of this issue until there is clarity from the Governor's office down to the county boards of health that churches are not to be targets of anonymous complaints that cause local government departments of health officials to act with gestapo-style bullying tactics against churches and their pastors.
 If your church has been contacted by county health officials, please fill out this form, and our staff will get back with you. We are compiling a list of churches throughout the state that have been contacted by county health departments in the last several weeks since the face mask statewide mandate went into effect.
---