Washington Update Brownback Appointed as Ambassador for International Religious Freedom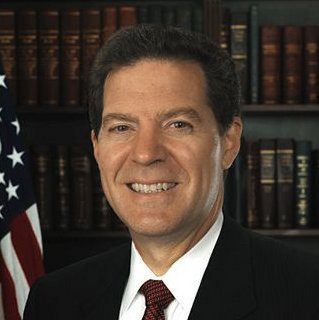 The following is from the National Religious Broadcasters Press: 
Trump Elevates Attention to Religious Freedom Abroad with Brownback Pick
Sen. Sam BrownbackPresident Donald Trump signaled his administration's seriousness about promoting religious freedom principles around the world when he announced this week a prominent choice for the post of U.S. Ambassador-at-Large for International Religious Freedom. In news welcomed by many advocates, the White House announced Wednesday that Kansas Governor Sam Brownback was the President's pick for that key role.
Dr. Jerry A. Johnson, President & CEO of National Religious Broadcasters, who had previously encouraged the White House to move quickly to fill this pivotal position, was very pleased. "Governor Brownback has long been a champion for life and liberty and is an exceptional choice. He has the prestige, the skill, and the will to make positive change. Nations around the world should be on notice that the U.S. takes the value of our first freedom, religious freedom, very seriously."
Johnson was not alone in expressing support. Among other leaders, former Rep. Frank Wolf (R-Va.), who authored the 1998 law establishing the International Religious Freedom Office at the U.S. State Department, told the Kansas City Star, "This job is really made for Sam. On all these issues he's been there before almost anybody else." Moreover, Sen. James Lankford (R-Okla.), who earlier this year spearheaded a group letter among his colleagues calling for swift action on this vacancy, applauded the naming of Brownback. He said, "One of America's greatest exports are our values. Whenever necessary, we should advocate for human rights and the right of any person to live their faith peacefully and freely."
Bipartisan legislation signed in December by President Barack Obama elevated this ambassadorial post to one that reports directly to the U.S. Secretary of State. It also called for Foreign Service Officers to be trained in the "strategic value of international religious freedom," toughened country watch list designations, and made a category in that report for non-state actors.
In his first interview after the announcement, Governor Brownback told WORLD, "Religious freedom is such a hallmark of a forward-thinking nation," and added that he wants to see "dynamic action in this field." Likewise, in a tweet, Brownback said, "Religious freedom is the first freedom. The choice of what you do with your own soul. I am honored to serve such an important cause."
By Aaron Mercer, Vice President of Government Relations
OCA President Chris Long made the following statement, "We are delighted that President Trump has appointed Governor Sam Brownback of Kansas to be the new Ambassador for International Religious Freedom. People of faith are facing persecution all around the world, and this office will be key,  advocating on their behalf through the State Department.  We look forward to working with Ambassador Brownback and pray that he will be speedily confirmed by the U.S. Senate. 
This Week's Radio Broadcast News in Focus Featured Peter Sprigg from the Family Research Council Commenting on President Trump's Announcement to Ban Transgenders from the U.S. Military

Radio Broadcast News in Focus - Click here to listen to the broadcast
Peter Sprigg from the Family Research Council discusses with Chris Long the importance of this decision by the President. Also joining the conversation is Greg Quinlan from The Garden State Family Policy. Click here to listen to the broadcast of News in Focus and share with a friend.