Tax Reform and Energy Policy-A Discussion With Bob Murray of Murray Energy and Jim Martin of the 60 Plus Association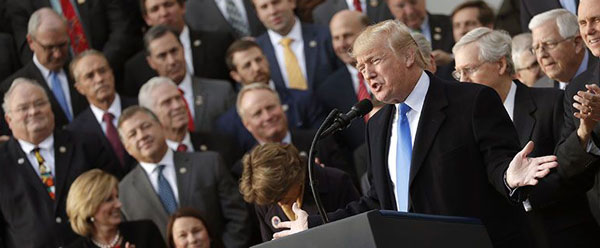 CLICK HERE TO HEAR THE AUDIO
Just before the Christmas break, Congress achieved a major victory by passing a comprehensive tax reform plan, the first of its kind in more than 30 years. There were tax cuts across the board for the middle class and for most Americans. The corporate tax rate was cut from 35% to 21%. Although the death tax was not eliminated, Congress did double the deductions. This will pay positive dividends to family farms and small businesses. Chairman and CEO of Murray Energy, Mr. Bob Murray, and Jim Martin, Chairman of the 60 Plus Association, a national seniors advocacy organization, discuss the positives of tax reform and the new attitude in Washington for an effective energy policy for America going forward. 

 CLICK HERE TO HEAR THE AUDIO
After eight years of the Obama Administration's war on coal, the Trump Administration is rolling back the oppressive regulations on coal and coal country.  The President is fulfilling his promise to put coal miners back to work.  The future looks brighter for an effective, more secure national energy grid, as the Secretary of Energy Rick Perry lays out a plan that will ensure America's grid stability and security for America's homes and businesses.  Tune in and tell a friend to listen to this week's News in Focus.