Pray for the peaceful transition of the Executive Branch today in our nation's capitol. And pray for the President and his cabinet.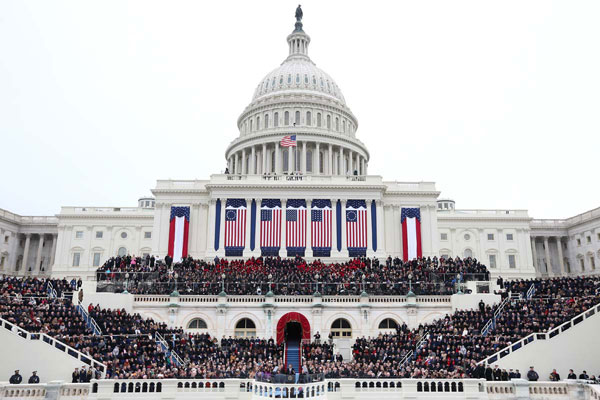 The President-Elect Donald J. Trump will recite the following at twelve noon today.  
"I do solemnly swear that I will faithfully execute the office of President of the United States and will, to the best of my ability, preserve, protect, and defend the Constitution of the United States. So help me God." 
Join us in praying for a peaceful transition from one Presidency to another.  This peaceful transfer of power has been our long-standing tradition. There are forces that would work against this peaceful transition on this Inauguration Day. Let us not, as God's people, abandon the ground to them, but join in prayer. God will hear our prayer.  May the Lord guide, direct, and grant wisdom to our new President and Vice President in the execution of their offices. May the Lord bless their families and those who will serve in the new Administration. God grant them favor and his merciful blessing as they lean upon His wisdom for direction and courage to lead America forward.  In Jesus'  name we pray. Amen."  
-OCA President Chris Long