OCA at the White House for the National Day of Prayer and Religious Freedom Executive Order Signing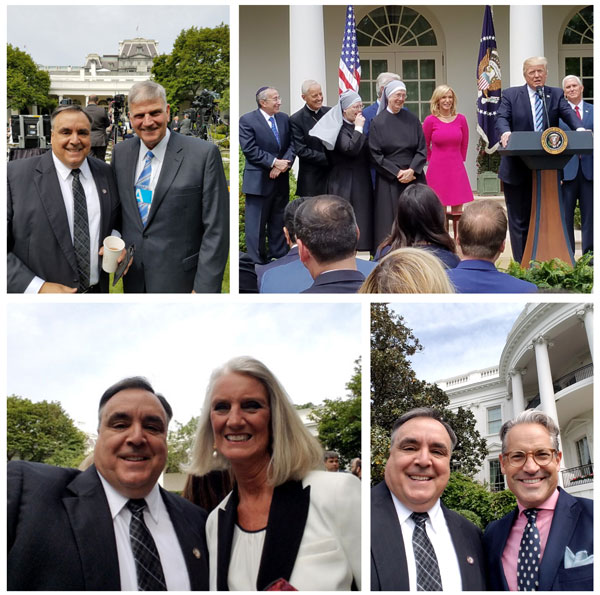 Invited to the National Day of Prayer Observance at the White House in the Rose Garden.  This is the first year in many years that the National Day of Prayer was observed at the White House.  In addition to the prayer observance, President Trump took the opportunity to publicly sign his Executive Order on Religious Freedom.  Click here to read the Executive Order!  A number of legal experts have stated that this is a good step in the right direction to protect religious liberty. Little Sisters of the Poor are pictured with the President as he referenced how they were unduly targeted during the Obama Administration by the provisions in the Affordable Care Act that were in violation of their faith statement.
OCA President Chris Long is pictured with Anne Graham Lotz, Chairwoman of the National Day of Prayer Task Force, Franklin Graham who last year conducted a 50-state capitol tour of prayer across the country,  and Eric Metaxas - author and radio host.  
OCA President Chris Long also had a meeting in the Executive Offices during his time in Washington to discuss issues.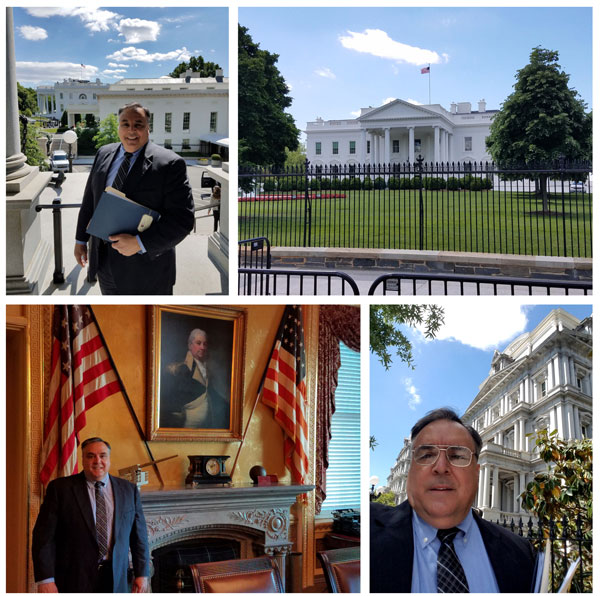 Here pictured in the historic war rooms of the Executive Offices of the White House. The purpose of the meeting was to keep an open line of communication with the New Administration as we work on family and religious liberty issues.
Meetings on Capitol Hill to discuss religious liberty and an update on the WWII Memorial Prayer Project.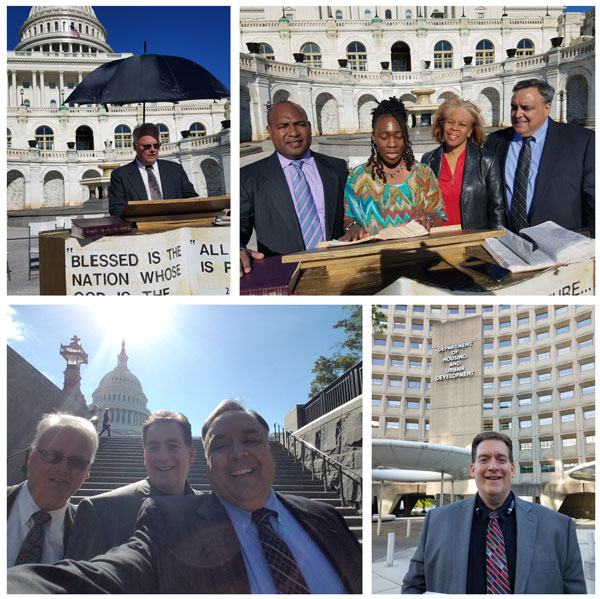 OCA Board member David Szalay and fellow Ohioan Rich Youngblood, who is the new director of faith-based and community initiatives for the Department of HUD under Secretary Ben Carson, were the guests of OCA President Chris Long at the Senate Value Action Team meeting.  Chris Long presented an update to the committee on the WWII Memorial Prayer Act, S 1044, a project of the Ohio Christian Alliance, which is legislation that directs the placement of FDR's D-Day Prayer to be added in its entirety to the WWII Memorial in Washington, D.C.  Also pictured are participants who continue the Bible Reading Marathon on Capitol Hill in observance of the National Day of Prayer.