OCA Spring Freedom Banquet Thursday, May 25th Register Today!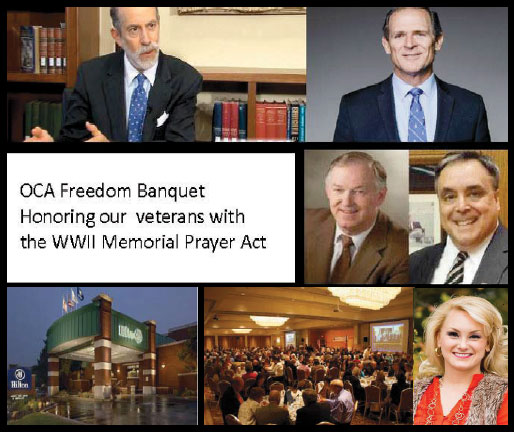 Speakers Frank Gaffney President and founder of the Center for Security Policy and Bill Federer of the American Minute
Bill Federer will speak on Prayers and Presidents. Frank Gaffney will give us a national security briefing.
The event will honor the WWII Memorial Prayer Act (a project of the Ohio Christian Alliance)
Contributions will pay for the placement of the D-Day Landing Prayer at the WWII Memorial in Washington, D.C.
Thursday, May 25th at the Akron/Fairlawn Hilton
3180 W Market Street, Akron OH
Tickets are just $60.00
Tables of ten are $550
If you are not able to attend but would like to make a tax-deductible contribution to the WWII Memorial Prayer Project click here to make a donation.