OCA News in Focus Now Heard in Cincinnati.  Tune in and tell a friend.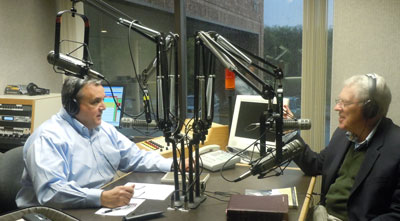 You can also hear News in Focus on our podcast. Click here to find our archived list of radio interviews. 
Cleveland – WHKW 1220 AM       Thursdays at 1:00 p.m., 6:30 p.m., and 7:30 p.m.  Also heard Saturdays at 5:00 p.m.
Columbus-WHKC 91.5 FM            Saturdays and Sundays at 3:00 p.m.
Youngstown-WHKZ 1440 AM        Sundays at 5:00 p.m.
Cincinnati-WCVX 1160 AM            Saturdays at 12:30 p.m.
News in Focus is a radio broadcast of the Ohio Christian Alliance. This fast-paced informative program covers Statehouse news, Congressional legislation, and public policy. We also cover religious liberty issues as they pertain to the church, both nationally and internationally. Tune in and tell a friend. 
The Ohio Christian Alliance Ballot Issues Bulletin Insert is now being distributed to thousands of churches statewide, covering State Ballot Issue 1, Marsy's Law. For an informative discussion on State Ballot Issue 2, click here to hear an on-air debate with former State Rep. John Adams supporting Issue 2, and Greg Lawson of The Buckeye Institute opposing Issue 2.