D Day Conneaut Ohio and the Crisis that North Korea Presents to the U.S.
Aug  2017 by Ohio Christian Alliance   CLICK HERE TO HEAR THIS WEEKS BROADCAST!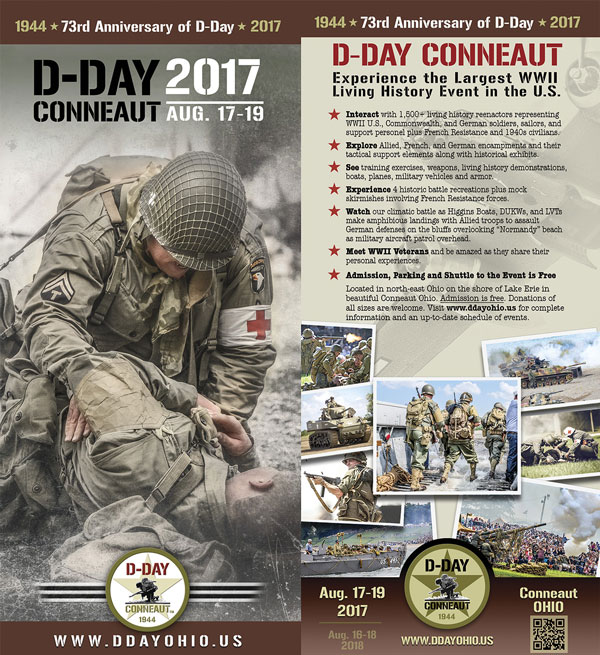 On this week's broadcast, we showcase the largest D-Day Landing Reenactment in the country that takes place right here on the shores of Lake Erie in Conneaut, Ohio in Ashtabula County. Wayne Heim of the D-Day Conneaut re-enactment committee discusses its history and this year's activities. One hundred-fifty WWII veterans will be attending this year, and 1,400 re-enactors of American, British, German, and French, along with military and Higgins landing crafts for the Saturday morning landing. This year's event will be August 17, 18 and 19.
The crisis that North Korea Presents to the U.S.

Part 2 - Fred Fleitz, Senior Fellow with the Center for Security Policy in Washington, D.C., discusses the serious threat that a nuclear-capable North Korea presents to South Korea, Japan, and now the Continental United States. Tune in and tell a friend.
Ohio Christian Alliance News in Focus is now heard in Cleveland, Youngstown, and Columbus.   Cleveland Salem WHKW 1220 AM, Youngstown WHKZ, Columbus Freedom FM 91.5. Each broadcast is also available on our podcast for download. Click here and tell a friend.