Prayer Rally at the Ohio Statehouse with Franklin Graham October 6, 2016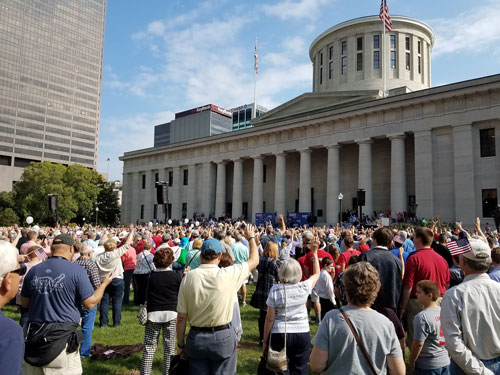 II Chronicles 7:14 "If my people, which are called by my name, shall humble themselves and pray...."
Ezekiel 22:30 God is looking for those who will stand in the gap and pray. Thousands gathered at the Statehouse in Columbus to pray for our state and for America.
Pastor Al Davis of Richfield Baptist Church and Pastor Jason Williams of High Street Baptist Church share their experiences from the prayer rally. Download and share with a friend.